The 2021 McDonald's All-American roster was revealed on Tuesday. The final list of 24 players can be seen below.
Because of the ongoing COVID-19 pandemic, the McDonald's All-American game, which was scheduled to take place on Thursday, will not be played this year.
"Even during an unprecedented year, we were so impressed seeing high school athletes continuing to celebrate the game we all love, while making an impact both on and off the court," said Joe Wootten, McDonald's All American Games Selection Committee Chairman, via USA Today. "Recognizing that many of these student-athletes had their senior seasons altered or shortened, we wanted to honor them for their skill and dedication to the game of basketball.
"While we're disappointed, we can't hold an in-person Games this year, that does not take away from the accomplishments of this class and they will forever be a part of the legendary group of past and present McDonald's All Americans."
PATRICK BALDWIN – SF – UNDECIDED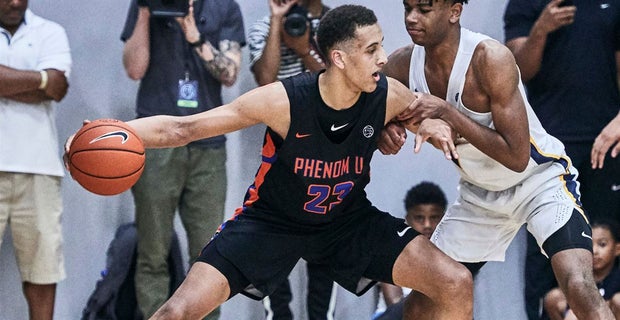 247Sports says:
Has great length and an excellent frame to add weight. At 6-foot-8, can play either forward spot and he has the ability to be a weapon from beyond the arc.There aren't many prospects who have the combination of skill, basketball IQ, size, and athleticism. Has gotten significantly better off the dribble, and it is easy to see why he is one of the premier prospects in the class of 2021. From an NBA perspective he has not only significant 3 and D potential as a forward, but his athleticism is getting better – which could mean future star status if everything continues to come together. Add in that he is a son of a coach who has been around the game his whole life, and Baldwin checks nearly every box you could want out of a prospect. Looks like he will develop into an NBA lottery pick.SLIDE2 of 24
PAOLO BANCHERO – PF – DUKE SIGNEE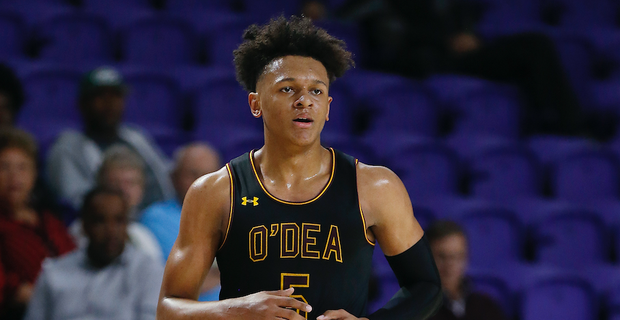 247Sports says:
Respectable size for post with decent length, wide shoulders and a very good frame. Strong for his age but has plenty of room to grow into frame. Shouldn't have issues increasing strength. Best from high post where he can hit jumpers, take bigger defenders off dribble or use his outstanding vision to find cutters. Terrific rebounder. Uses his size and basketball IQ to protect rim. Should be able to play both the four and five at college level. Improving efficiency from perimeter would take game to next level and greatly impact his NBA upside. Projects as a high level performer at high major level. Has first-round upside with continued development.SLIDE3 of 24
NATHAN BITTLE – C – OREGON COMMIT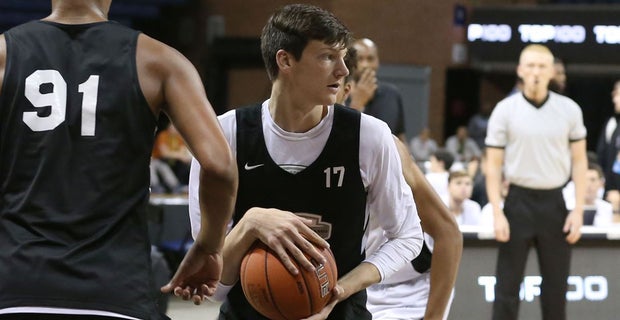 247Sports says:
Talented center with good size and long arms. Decent athlete, which could improve with strength. Still physically immature but has the shoulders and base to put on weight in time. Has big-time weapon in 3-point shooting ability given his size and length. Gets pushed off the block at times due to lack of strength but has go-to move in right hook. Rebounds area and passes well for position. Respectable rim protector for age and physical immaturity. Improving his footwork and confidence inside will be big but strength should go a long way there. Projects as successful high major center. Any reasonable jump athletically and/or as interior scorer should put him on the first round path.SLIDE4 of 24
KENDALL BROWN – SF – BAYLOR SIGNEE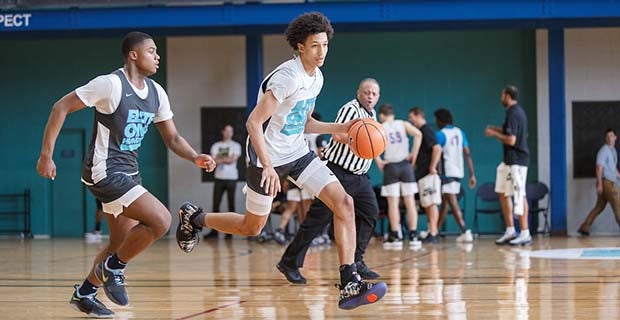 247Sports says:
Extremely athletic with good length for a wing. Very quick getting off the floor. A finesse slasher type player. Has ability to finish tough shots. Not a long range shooter at this point. Handles and passes well. Serves as secondary ball handler. Disruptive and versatile defender. Improving shooting range is key to his development.SLIDE5 of 24
KOBE BUFKIN – CG – MICHIGAN SIGNEE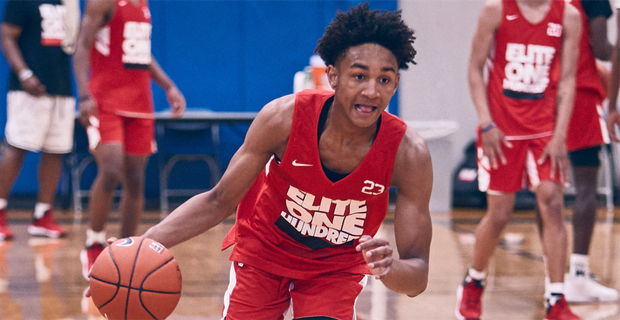 247Sports says:
Bufkin, an athletic combo guard at 6-4, could end up in the five-star range by the final rankings update. Currently he sits at No. 42 in the 247Sports Composite. What I especially like about him as a prospect is his dynamic play navigating the high ball screen. He can get to the rim and finish with authority and can also score with the jumper or make the pass. He can also be effective for a team playing outside of the primary action. Bufkin also has great potential as a defender.SLIDE6 of 24
KENNEDY CHANDLER – PG – TENNESSEE SIGNEE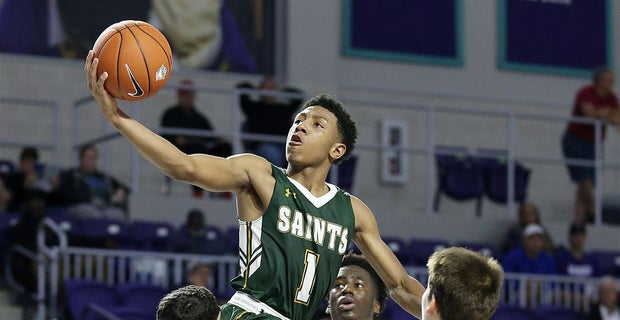 247Sports says:
Chandler is a downhill attacking point guard with terrific speed and mature game management skills. He is an excellent passer with matching court vision who is creative off the bounce and with his playmaking ability. Whether in transition or the halfcourt he reads the floor very well and more times than not will make the correct decision with the ball in his hands. He is one who will not impress Volunteer fans with indivual scoring excellence, but his maturity and poise as a true floor general will help Rick Barnes and Tennessee rack up the wins in SEC play. Chandler is one who always makes the right play at the right time, be it a pass, a steal, or a basket.SLIDE7 of 24
MAX CHRISTIE – SG – MICHIGAN STATE SIGNEE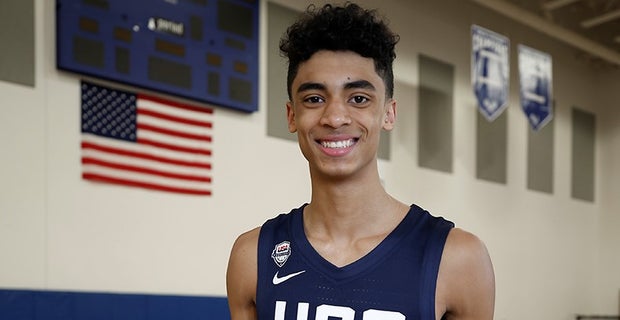 247Sports says:
He has good size and length, and while he needs to get stronger, that will come in time. Right now is at his best as a shooter, where his height and long arms allow him to shoot over nearly every defender. But if a bigger player is on him, he is also athletic enough and good enough with the dribble to go past them. A highly skilled prospect who can play anywhere on the perimeter. Hard worker who shows tremendous IQ on the court. Has the making of being an impact wing at the college level and a first-round NBA draft choice.SLIDE8 of 24
DAIMION COLLINS – PF – KENTUCKY SIGNEE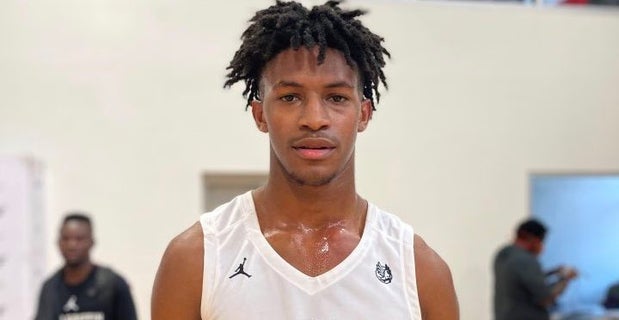 247Sports says:
Collins is a painfully thin and bouncy hybrid four-man with long arms. He is quick off the floor as an explosive leaper and is very mobile with good hands. He finishes with strength around the rim and is developing as a scorer facing the basket. Defensively, Collins is a high-level shot-blocker who is one of the best in that area of the game in the senior class. He is more than capable of rebounding outside his area. Collins is still a little raw offensively in general but has made leaps and bounds in his game over the years. With his tremendous upside, he is likely to do the same playing under John Calipari.SLIDE9 of 24
JD DAVISON – PG – ALABAMA SIGNEE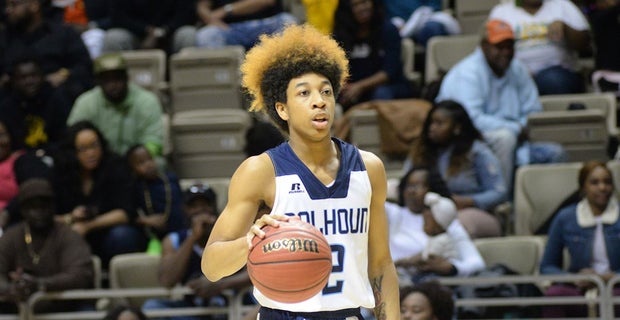 247Sports says:
Has a good physical build for a point guard. Extremely athletic. Explosive leaper who specializes in getting to the rim and finishing. Also has great body control and is a creative and adept finisher. Has a reliable jump shot to keep the defense honest. Sees the court well. Finds the diagonal pass. Can make the high degree of difficulty pass. Has the tools to be a high level perimeter defender and rebounder.SLIDE10 of 24
MOUSSA DIABATE – PF – MICHIGAN SIGNEE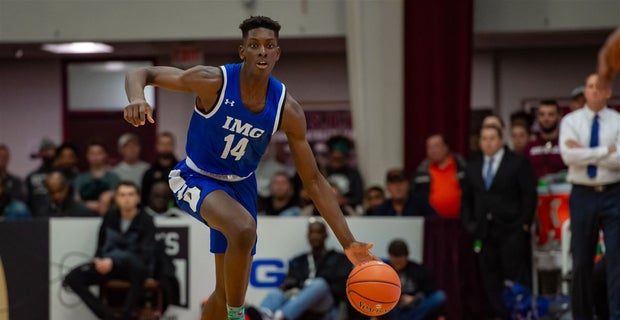 247Sports says:
Long arms at 6-9. Energetic athlete who plays with aggression and a competitive edge. Thrives on contact and has an unorthodox style that is physically intimidating. High level rebounder who goes out of his area to pursue the ball. Very limited shooting range. Not uncomfortable with the ball but not a playmaker. A versatile and adept defender. Quality shot blocker. Has great potential as a high energy defender, rebounder type.SLIDE11 of 24
MICHAEL FOSTER – PF – UNDECIDED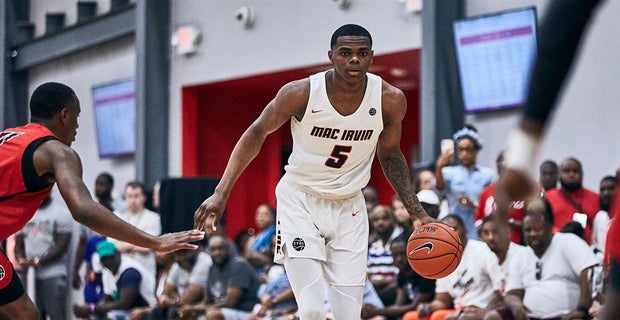 247Sports says:
A tough kid who at 6-foot-9 and around 220 pounds is an absolute monster on the court. Has advanced production for his age, and he is someone who should continue to improve his skill level while also adding athleticism as he gets older. With his combination of toughness, motor and skill, has the potential play nearly any position in the frontcourt. He is at his best at the power forward, but could be skilled and mobile enough to play on the wing. Depending on his development and growth, he could become big and strong enough to play some as a small-ball center in time. If his perimeter jumper gets consistent, he has the potential to be as good as anybody in the country. Should develop into a first-round NBA draft selection.SLIDE12 of 24
JACKSON GRANT – C – WASHINGTON SIGNEE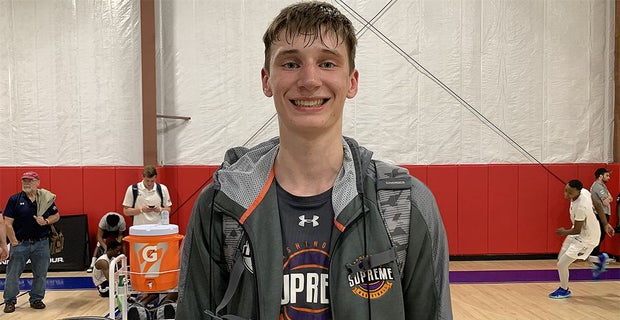 247Sports says:
The 6-10 forward is considered the No. 3 player in the state of Washington. He competed at Olympia High School and averaged 17 points and 11 rebounds as a junior to help lead the Bears to a fourth-place finish in the WIAA Class 4A Tournament. He was named The Tacoma News Tribune and The Olympian's 2020 All-Area Player of the Year following that state tournament run which was the Bears' best since 2011.SLIDE13 of 24
AJ GRIFFIN – SF – DUKE SIGNEE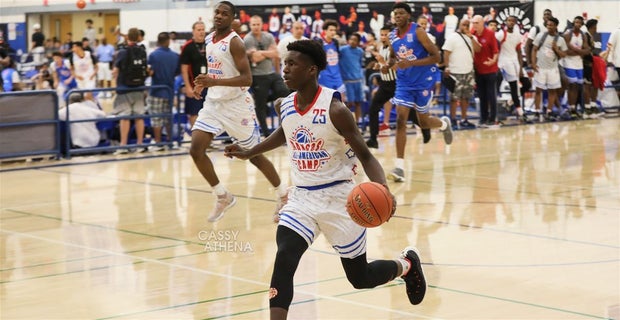 247Sports says:
Big time physical tools with ideal size and length. High level frame and plus athleticism. Natural small forward but due to size, length and physical gifts, could easily play small ball four. Improving stroke with range to perimeter. Has good vision for position. Elite upside as versatile defender; should be able to guard 2 through 4. Could stand to improve as rebounder given size and athleticism. Motor is inconsistent. Has extreme upside; further development of skill and motor will determine ultimate stock. Should be lottery pick with continued development.SLIDE14 of 24
JADEN HARDY – CG – UNDECIDED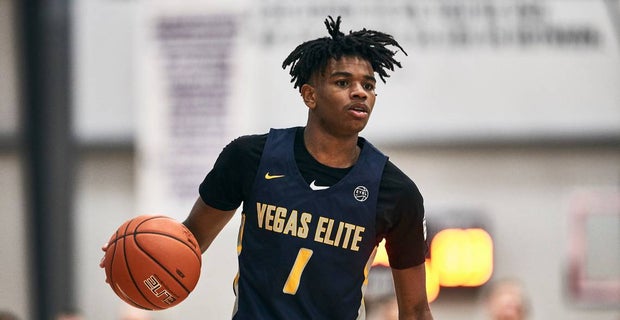 247Sports says:
Hardy is the best offensive player in the senior class. He gets buckets from four different ranges on the floor and is elite at creating his own shot on demand. He has the touch of an elite scorer who can hit jumpers with a high degree of difficulty. He has tremendous range out to the NBA three-point line that stretches a defense and opens up driving lanes for his teammates. He draws comparisons to Bradley Beal due to his shooting stroke, and ability to take over a game with his knack to score. A true killer who can win a game in clutch scenarios, Hardy's game translates to the highest of levels as he is always a threat to fill it up on any given night.SLIDE15 of 24
NOLAN HICKMAN – PG – KENTUCKY SIGNEE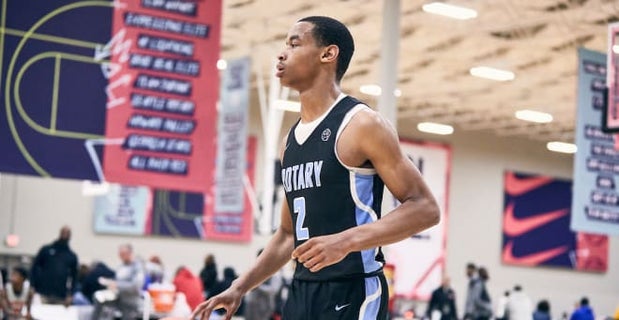 247Sports says:
Point guard with good size and length. Plus athlete with frame that will allow for strength with maturity. Competitor with impressive mental makeup. Does nice job balancing shooting and creating for others. Versatile scorer and savvy facilitator. Strong on ball defender. Has both high floor and high ceiling. Easy high major starter with NBA upside.SLIDE16 of 24
CHET HOLMGREN – C – UNDECIDED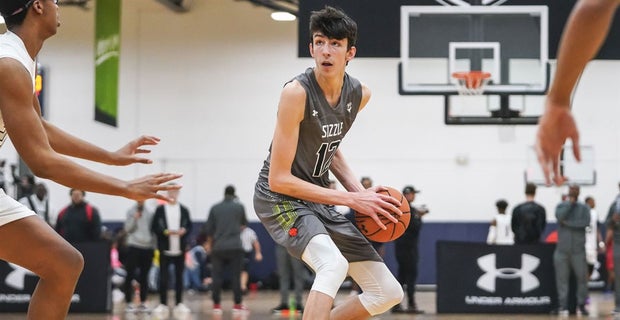 247Sports says:
Holmgren is as unique of a prospect as there has ever been in the national recruiting database era. Standing 7-feet tall with phenomenal length, Holmgren is a true game changer on the defensive end with his rim protection. He is the best shot-blocker in the country and definitely the best shot-blocker I have seen in high school basketball. He additionally is one of the most versatile players in the senior class and while he fills the stat sheet in multiple categories and is extremely productive, his upside is still immense. He impacts the game in so many areas and plays with a huge chip on his shoulder. Even though his defense is ahead of his offense, he has elite ball skills on the perimeter as he can handle and shoot the basketball like a combo guard. Holmgren has the potential to be a generational talent with his unreal long-term tools. Eight months in a college weight training program will serve him well. His upside is clearly in his body as he needs to add weight and get stronger.SLIDE17 of 24
CALEB HOUSTAN – PF – MICHIGAN SIGNEE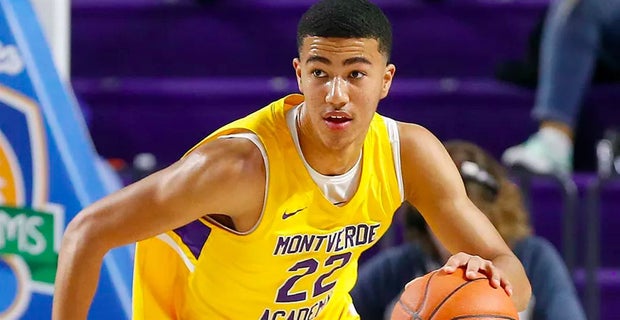 247Sports says:
Houstan is a long and lean shooter who is an excellent low maintanenced prospect. He is a perfect stretch four with his build and skill level. What sets him apart from is peers is his feathery catch and shoot jump shot that he knocks down at an efficient rate. Outside of him being a very good catch and shoot artist that can also put the ball on the floor some when attackjng late closeouts. His length and decebt athletic ability allow him to be an effective rebounder inside. Houstan is talented and will be an elite kickout option for Juwan Howard and Michigan.SLIDE18 of 24
HARRISON INGRAM – SF – STANFORD COMMIT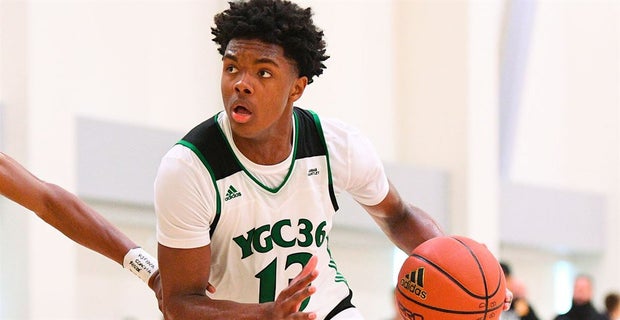 247Sports says:
A unique prospect with an old school type of game, Harrison Ingram's professional projection is based upon his high IQ. He is a winner and the ultimate competitor who is one of the most intelligent prospects in the country both on and off the court. He has a bright future in every aspect of life. He is a point forward who uses savvy, skill, and intelligence to dominate games. Ingram can play on or off the ball. He plays with pace and is one of the better passers in the class. He is extremely deadly making plays with his back to the basket where he can score or locate shooters from any area on the floor. Despite not being a fantastic athlete, Ingram is productive on the glass and competes on the defensive end. His elite IQ and skill make him one of the best prospects in the class and is someone who will exceed his physical tools as a player and producer.SLIDE19 of 24
TREVOR KEELS – SG – UNDECIDED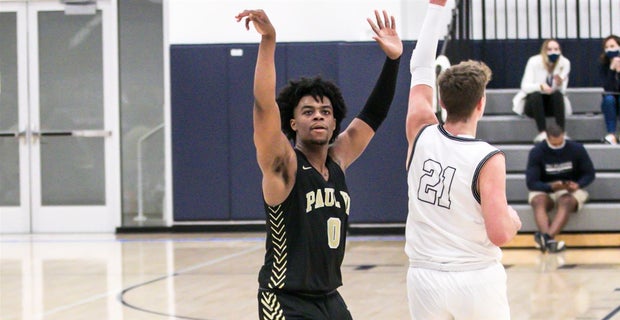 247Sports says:
Tremendous physical strength for a shooting guard. Has length as well. Highly competitive with an impressive basketball IQ. Plays a power game but can score from all three levels. Solid ball handler. Good passer. Has strength to be a better rebounder. Solid defender.SLIDE20 of 24
AMINU MOHAMMED – SG – GEORGETOWN COMMIT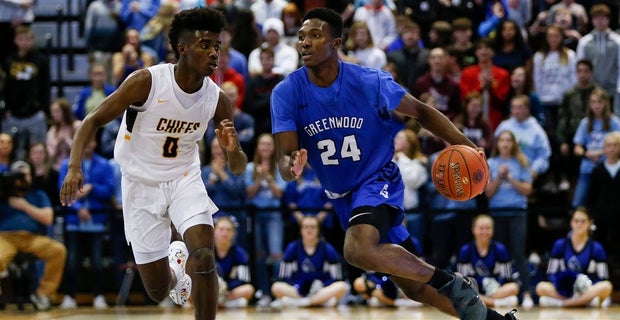 247Sports says:
Not long for a wing but has a big, strong build. Can overwhelm opponents with strength and athleticism. Plays with great energy. Competes everywhere on the court. Good ball handler and passer. Scoring off the dribble is his greatest strength. Developing long range shooter. Quality rebounder and defender. Should develop into an first-round NBA draft choice.SLIDE21 of 24
DAESHUN RUFFIN – PG – OLE MISS SIGNEE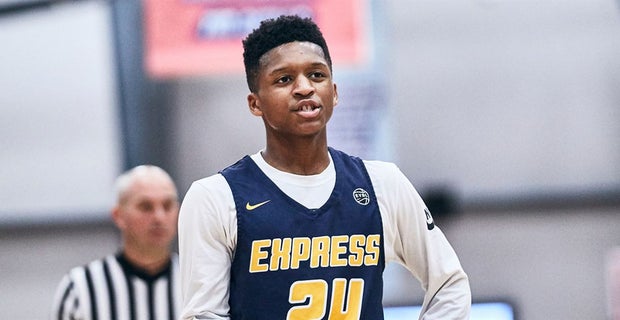 247Sports says:
Diminutive stature but has great strength and quickness. Can get shot when wants. Calling card is pull up jumper. Also dangerous long range shooter. Handles at high level and can distribute. Not an efficient assist/turnover player. Will rebound position. Can be disruptive on defense as a steals guy.SLIDE22 of 24
HUNTER SALLIS – CG – UNDECIDED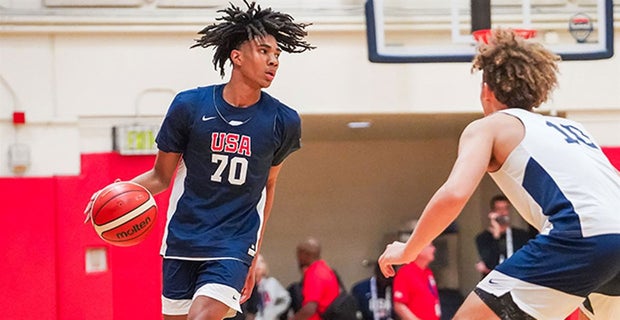 247Sports says:
Sallis is a big guard who can play on or off the ball. He is right around 6-foot-4 with the ability to really make shots, long arms, and is a solid athlete who has gotten better at a rapid rate. With his basketball IQ and passing ability, he serves as someone who can be a lead guard who takes care of the basketball and controls the game as a scorer and a distributor. Once he gains strength and gets more confident in his own ability the sky is the limit for what he can accomplish going forward.SLIDE23 of 24
JABARI SMITH – PF – AUBURN SIGNEE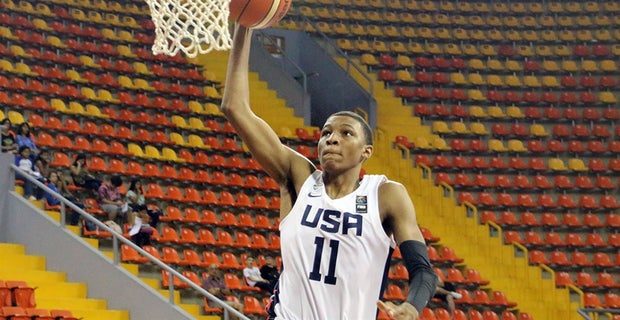 247Sports says:
Has impressive length in a thin frame for a four-man. Is a good athlete and is improving in that area as he develops strength. Has a top notch shooting stroke with deep range. Scores well off post ups in the midrange where he can spin and attack or pivot and face up. Extended dribbling is not a strength but can attack off a couple dribbles. Comfortable with the basketball as a passer. Improving defensively in terms of feet on the perimeter and strength in the interior. Capable shot blocker.SLIDE24 of 24
PEYTON WATSON – SF – UCLA SIGNEE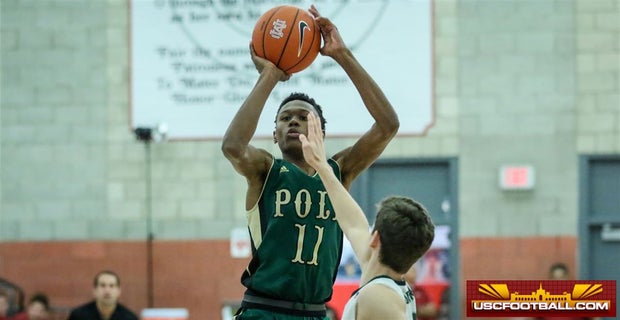 247Sports says:
Small forward with good size, long arms and plus athleticism. Still very physically immature; plenty of room to gain strength in coming years. Has been on significant upwards trajectory since start of high school career. Extremely versatile defender due to size, length, athleticism, instincts and motor. Nice feel as rebounder and weak side shot blocker. Offense has continuously improved due to progress with ball skills and jumper. Very good vision for position. Easy high major starter who should be a first round pick if he continues to improve at same rate.
https://247sports.com/ContentGallery/McDonalds-All-American-game-roster-2021-Chet-Holmgren-Paolo-Banchero-Jaden-hardy-JD-Davison-college-basketball-recruiting-161369756/#161369756_2